Meet the studs of
The Great BateWorld BateOff: Season 2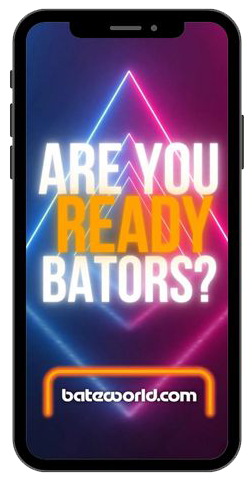 Our sexy 7 contestants are bringing the gooniest bate fueled BateOff yet.

It's all cumming this #MasturbationMonth. Stay turnt for more updates as we edge our way into May!
MEET OUR HUNKY HOST

Things just heated up 🥵 BateOff S1 winner PROUDBATOR cums back to host our new BateOff S2 crew! Are you ready?

Hit play for his NSFW intro
(It involves a lot of cum, just saying...)
#FeaturedFreshMeat of BateWorld
BateWorld Polls
Physical Appearance
BateWorld member HAIRY4MASCGUY asks:
A majority of men are influenced by the look of a man. Society tells us that we should be fit and trim. [...] Many men in porn are gods in every way. How does all this influence your perception of yourself?
ARE YOU A BASIC BATEWORLD MEMBER?
We're giving away
60 days of Premium membership
You're automatically entered to win a 60 day premium membership upgrade just by opening this email! Basic members only.

Winner drawn Midnight (EST) Thursday 3/23/23



*Terms and conditions apply
Featured
Bate Mode On!
Time for a bate? Switch it on. The Bate Mode shirt from LeatherDaddy Skin Co is the ultimate apparel for bators who want to show off their love for the lifestyle.
BateWorld's Amazon Shop
Stock Up on Self Love with Albolene and our other favorite lubes
We're curating bator favorites just for you all in one place. Treat yourself!
#MenofBateWorld


Member of The Month
MORE
#MenofBateWorld
Follow us on Twitter for loads more #MenofBateWorld
If You See Something Say Something
Hey bators, see spammy accounts? Inappropriate or illegal behavior? Anything that might be against our TOS we want to know. Help us stay on top of it by continuing to report.
Let's keep BateWorld a safe space together